It's happening again...
Your belly growls. It's been too long since you last ate. You're craving a delicious meal from a new restaurant.
But you're not quite sure where to go.
What's the first thing you do?
If you're like most people, you probably turn to online reviews as a guide.
Restaurant review sites are more important than ever for restaurant owners to understand which platforms have the most significant impact on their business.
In today's digital age, your restaurant's online reputation can make or break its success. That's why we've put together this comprehensive guide to the best restaurant review sites for 2023, helping you find the right reviews for your dining needs, and assisting restaurant owners in improving their online presence.
Short Summary
Restaurant review sites are essential to maximize potential and attract customers.

Leverage Google Business Profile, Yelp, and Facebook for increased visibility and customer engagement.

Invest in management solutions to maintain a positive online reputation & provide memorable dining experiences.
The Importance of Top Restaurant Review Sites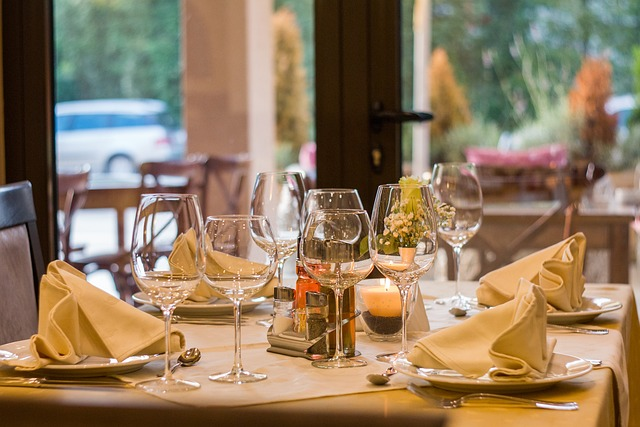 Restaurant review sites have become a vital part of the decision-making process for diners. In fact, Google restaurant reviews alone can have a significant impact on a restaurant's ranking in search results, making it crucial for restaurant owners to claim their restaurant listing and actively maintain their online reputation.
Top restaurant review sites such as Yelp, TripAdvisor, and OpenTable play a huge role in attracting customers and boosting revenue for restaurants.
A one-star increase in Yelp rating, for instance, can bring an incredible 9% increase in revenue. With 178 million unique monthly users. Yelp is a powerful platform that can help restaurant owners maximize their potential by listing their business and ensuring they are receiving positive reviews.
Similarly, TripAdvisor, with its strong presence in the restaurant industry, has become an essential resource for many customers searching for "restaurants near me".
Google Business Profile is another must-have tool for restaurants, helping them boost their visibility in search results and enabling customers to leave valuable feedback. By creating a business listing on Google Business Profile, restaurant owners can enhance their online presence and attract more customers, ultimately increasing their revenue.
Let's dive into specific restaurant review sites in more detail below!
Google Business Profile: A Must-Have for Restaurants
As mentioned earlier, Google Business Profile is an essential tool for restaurants looking to boost their search engine rankings and enable customers to provide valuable feedback. To get started, restaurant owners can simply visit the Google Business Profile homepage and click on "Manage now."
If the restaurant is not already listed, you can easily add it. Creating and managing a business listing on Google Business Profile will help restaurant owners increase their visibility in search results and give customers a platform to share their experiences, helping to attract even more customers.
However, it's important to note that negative reviews on Google Business Profile can have a detrimental effect on a restaurant's reputation. If potential customers see that the last few reviews of a business were negative, it could easily discourage them from choosing that restaurant.
Therefore, it's crucial for restaurant owners to actively manage their Google Business Profile profile, respond to reviews, and consistently strive to provide excellent service and food.
Thankfully, there are negative review response examples that you can use to maintain your reputation, even if a bad one comes in.
Learn how your restaurant can win 4x more reviews. On autopilot.
NiceJob's set-and-forget review generation software automatically gets you reviews and shares them on Facebook, Instagram, and more so you can become top rated — without spending a dime on ads.
See how!
Yelp: Boosting Revenue with Positive Reviews
Yelp is another popular site where restaurant reviews can have a significant impact on a restaurant's revenue and reputation.
To make the most of your Yelp presence, you should claim your Yelp business listing and ensure your profile is complete and accurate to ensure the business' visibility.
Responding to reviews, either publicly or privately, can foster customer engagement and potentially persuade those who gave bad reviews to reconsider.
A well-optimized Yelp profile can result in increased customer satisfaction, more positive reviews, and ultimately, higher revenue.
Facebook: Harnessing Social Media Power
Facebook is another valuable restaurant review site, with 72% of consumers using it to decide where to eat. As such, having a restaurant Facebook page and collecting positive reviews is crucial to gain new customers. In addition to reviews, advertising on Facebook can tap into a massive, targeted audience and help drive even more business to a restaurant.
Furthermore, adding a "Start Order" button on a restaurant's Facebook page can provide customers with a convenient way to be redirected to the restaurant's online menu and quickly place an order. Responding to negative reviews on Facebook is also crucial in managing a restaurant's online reputation.
Actively engaging with customers who leave negative feedback helps ensure restaurant owners show that they value their customers and are committed to providing excellent service. In some cases, this proactive approach can even turn a bad review into a positive one.
Foursquare: City Guides and Analytics
Foursquare is another restaurant review site that works as a city guide, with an impressive 75 million tips to help users discover new restaurants and read reviews before visiting.
To maximize their presence on Foursquare, restaurant owners can search for their restaurant on the platform and claim it. After claiming their profile, they can fill it out and gain access to valuable restaurant marketing tools like Analytics, which can provide insights into customer behavior and preferences.
With its wide variety of listings and formidable online presence, Foursquare offers restaurant owners a great opportunity to attract more customers and boost their revenue.
The Infatuation (Zagat): Elite Review Platforms
Zagat and The Infatuation, which also acquired Zagat in March 2018, are elite review platforms with exclusive listings to Google Business Profile profiles in 38 select US cities.
Restaurant owners looking to be featured on these platforms can contact them directly for a review. Being featured on these exclusive platforms can potentially boost a restaurant's search rankings, given their close connection with Google.
The Infatuation, in particular, stands out from other review sites due to its dedicated team of writers who provide expert reviews, rather than relying solely on customer feedback.
That's part of what made the Zagat acquisition a match made in heaven. Professional newspaper restaurant critics just weren't cutting it, so Tim Zagat decided to take restaurant reviews into his own hands and poll his friends.
This unique approach to restaurant reviews can provide potential customers with a more comprehensive and reliable assessment of a restaurant's quality, helping them make more informed decisions about where to dine.
Gayot: A Comprehensive Rating System
Gayot is a unique restaurant review site with a comprehensive 20-point rating scale that considers more than just food quality. Although restaurants cannot list themselves on Gayot for free, they can still benefit from its rating system and reputation as a reliable guide for discerning diners.
Founded by a famous French food critic, Gayot offers its own reviews and ratings of restaurants, providing potential customers with a more in-depth assessment of a restaurant's quality. While securing a spot on this exclusive platform might not be easy, it can certainly help boost a restaurant's reputation and attract discerning customers looking for a truly exceptional dining experience.
AllergyEats: Catering to Special Dietary Needs
AllergyEats is a US-only, crowdsourced restaurant review site that focuses on helping users with food allergies find allergy-friendly restaurants based on user submissions. In addition to their desktop app, AllergyEats is also available for free in both the iTunes and Google Play stores.
By providing ratings based on their ability to accommodate specific food allergies, AllergyEats empowers users to make informed decisions about where to eat while also helping restaurants cater to this growing customer segment.
Restaurant owners who cater to customers with allergy-related dietary restriction can create a strong relationship with diners who become part of a loyal customer base because it shows that the owner goes the extra mile and truly cares about providing an awesome and safe dining experience.
There are many more places you can access online restaurant reviews, but we love the ones we've listed above. These restaurant review websites not only help customers find the best dining options, but also provide restaurant owners with insights into their business.
Actively managing your online reputation and engaging with customers on popular restaurant review websites will significantly improve their chances of success in today's competitive market.
Online Delivery Platforms as Restaurant Review Sites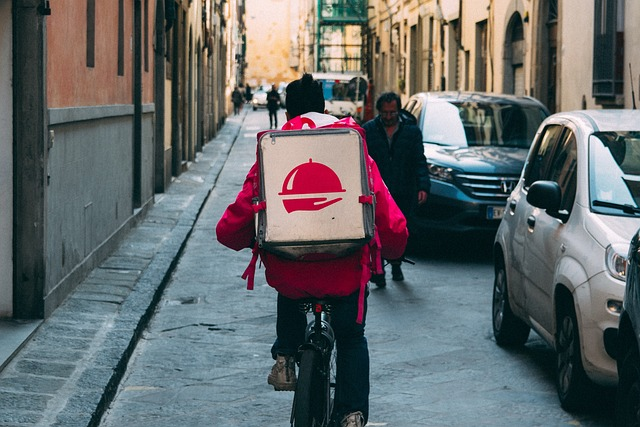 Online delivery platforms such as GrubHub, UberEats, Skip the Dishes, and Postmates also function as restaurant review sites, with user reviews playing a significant role in determining a restaurant's success on these platforms.
Like the restaurant review websites we talked about above, actively monitoring and responding to reviews on online delivery platforms allows restaurant owners to address customer concerns, improve their service, and ultimately attract and retain more customers.
Similar to traditional review sites, maintaining a positive online reputation on delivery platforms is key to a restaurant's success in today's competitive market. And with more and more people leveraging restaurant delivery apps, they'll likely become an even more important ranking factor.
Managing Your Restaurant's Online Reputation
In today's digital age, managing your restaurant's online reputation is paramount to success. With so many review sites and platforms available, it's essential for restaurant owners to actively monitor and respond to reviews, both positive and negative, in order to attract and retain customers. Local listing management is crucial for restaurants to maintain accurate and complete business information across multiple directories and social media platforms.
Investing in a management solution can help automate the process of local listing management for multi-location restaurant brands or franchises, ensuring that all business information is up-to-date and accurate across various platforms. This can not only improve a restaurant's search engine rankings, but also generate more reviews and revenue.
Responding to negative reviews is particularly important in managing a restaurant's online reputation. By actively engaging with customers who leave negative feedback, restaurant owners can demonstrate their commitment to providing excellent service and potentially turn a bad review into a good one.
In the end, it's all about providing a memorable and satisfying dining experience for every customer, and managing your restaurant's online reputation is a crucial part of that process.
Good Luck on Your Restaurant Review Site Journey
In conclusion, the world of restaurant reviews is vast and ever-evolving, with a multitude of platforms available for both customers and restaurant owners. By understanding the importance of these review sites and actively managing their online presence, restaurant owners can significantly improve their chances of succeeding against restaurant competition.
From Google Business Profile and Yelp to Facebook and niche platforms like AllergyEats, each review site offers unique opportunities for restaurants to connect with customers, build a positive reputation, and ultimately, increase their bottom line.
As a restaurant owner or a discerning diner, it's vital to stay informed about the latest trends and developments in the world of restaurant reviews. This comprehensive guide to the best restaurant review sites for 2023 is just the beginning – keep exploring, engaging, and evolving to make the most of your restaurant's online presence and ensure a satisfying dining experience for every customer.
Frequently Asked Questions about Restaurant Review Sites
Where do people write restaurant reviews?
People write restaurant reviews on a variety of online review sites such as Yelp, TripAdvisor, and Google Reviews. By reading reviews from customers, restaurants can gain valuable insight into their patrons' experiences and use it to improve service and hospitality.
So get the word out — let your customers be your greatest advocate by writing restaurant reviews!
What is the most popular restaurant review app?
Answer to this question will vary depending on which restaurant review site drives the most business. But looking at net number of reviews generated, the most popular restaurant review app is Yelp, with over 199 million reviews of businesses worldwide.
It's the perfect guide to help you find the perfect place to eat, shop, drink, explore, and relax! Yelp is easy to use and provides detailed reviews from real customers. It's a great way to get an honest opinion about a business before you visit.